【Event】 Notice of events in December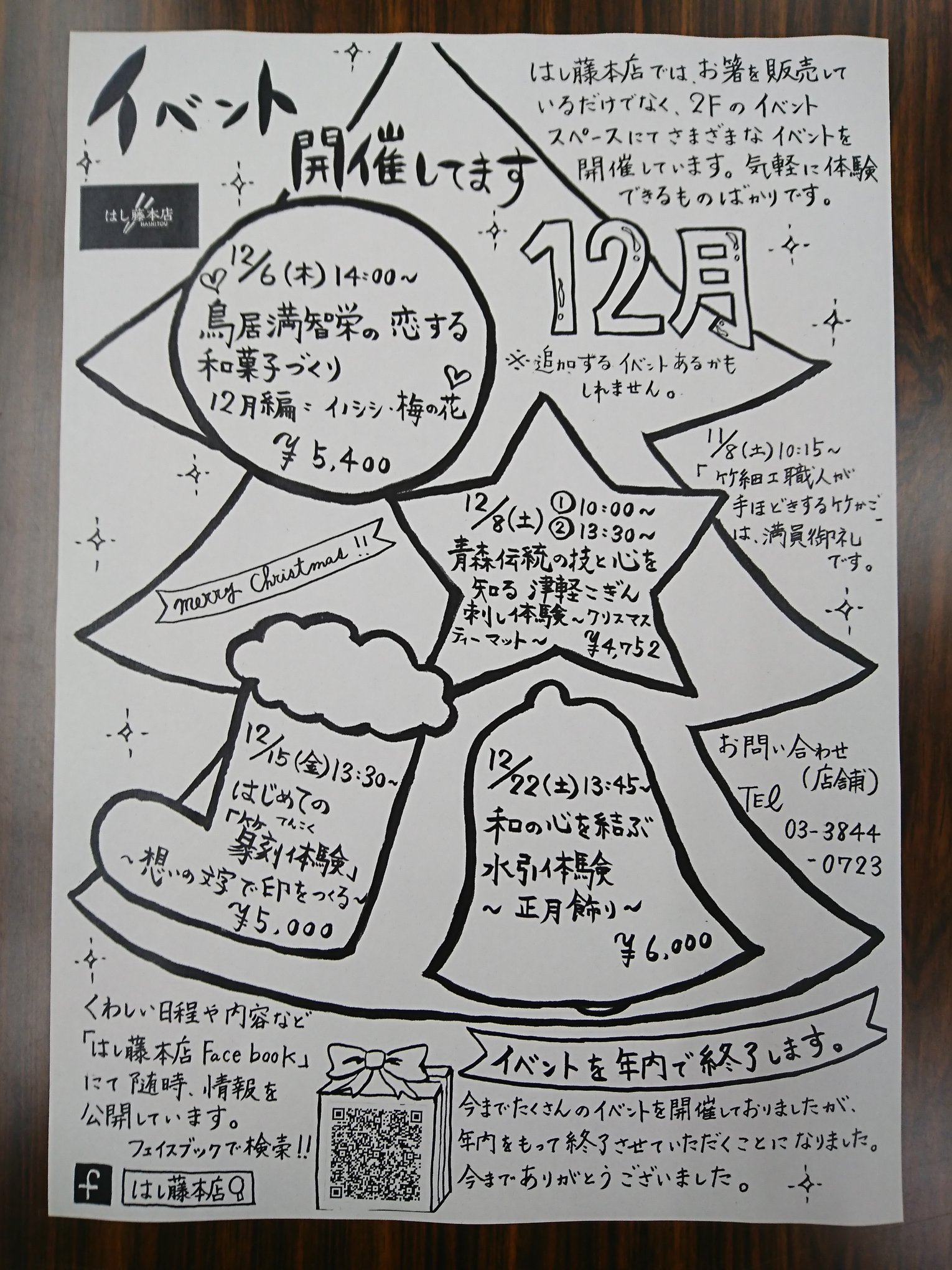 It is November! !
We distribute flyers for events in December.
★ November event flyers are also being distributed!
Please check it when you come to the store.
Suitable for December, the events related to Christmas and New Year will be held so we feel year end.
Event information not included in the leaflet is also added one after another.
I will let you know again the previous time, we will report again. I have held various events until now,
Although it is very disappointing, I have decided to end the event holding with a lot of this year.
Thank you very much for those who have participated so far, the instructors.
Thank you very much for your cooperation! !