Hashimakura (chopstick pillow) of Keiouzakura (Keiou Sakura)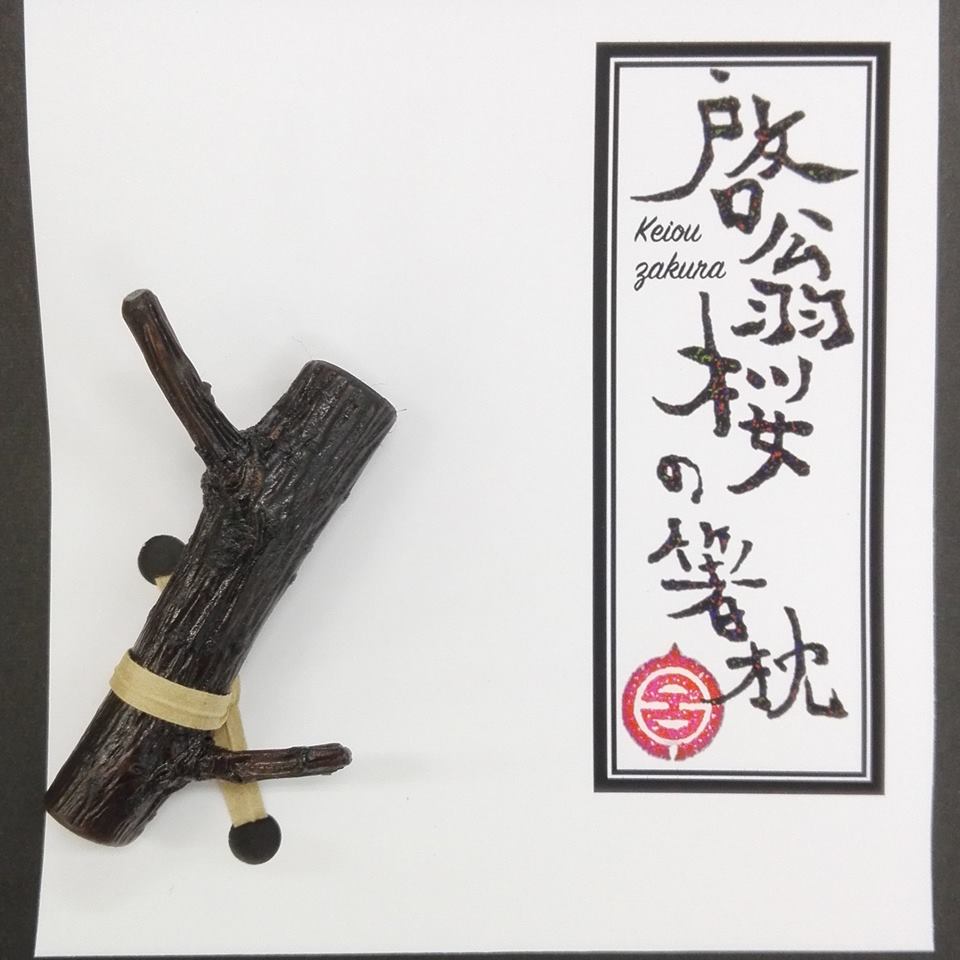 [Coming soon]
"Hashimakura of Keiouzakura"
It is a Hashimakura (chopstick pillow) of Keiouzakura (Keiou Sakura) cultivated in Yamagata Prefecture.
Keiki cherry is a cherry blossom blooming in winter, and it celebrates the New Year as a flower arrangement. In case
At that time the pruned branches were reborn as chopstick rest.
Wipe lacquer finish complements the elegance of the cherry blossoms.
Since the facial expressions will differ one by one, please enjoy encounter for a year.
What is Keiken Sakura
↓
https://www.pref.yamagata.jp /…/Seri…/season/keiouzakura.html