We will sell the products of the year-end and new year's limited items "zodiac celebration chopsticks"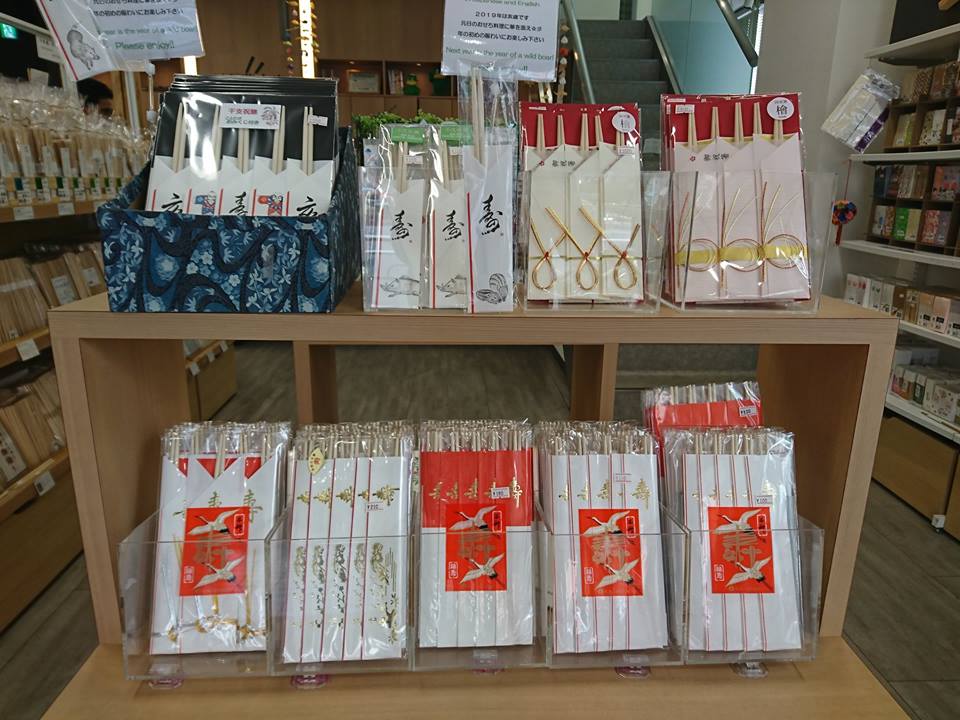 【I feel that the old age is approaching … ·】
For the year-end and New Year holiday, celebratory chopsticks sales floor was established from the front.
When I see this sight, I feel like I'm old-fashioned ….
The zodiac sign of the year 2019 next year is an egg (wild boar).
Celebration of the zodiac sign Chopsticks are "goods of year-end and new year limited".
A calligrapher, Mr. Usui, wrote a book and a picture.
Because this creative chopsticks set of 5 sets comes with "sayings Mikuji"
To direct "Irodori" and "Kaigo" to the table at the time of gathering in the New Year,
There is no mistake celebration chopsticks! !
We sell only 1 serving.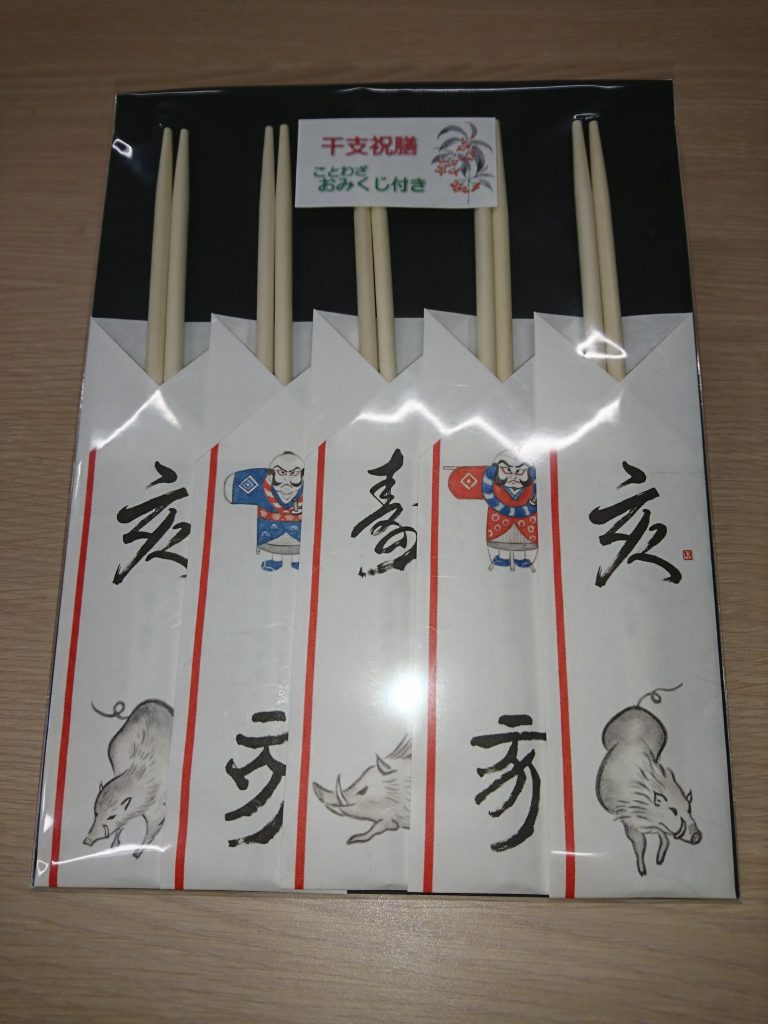 As there are limited numbers, please purchase as soon as possible.